Pirelli P Zero Trofeo Tyres Available in Nottingham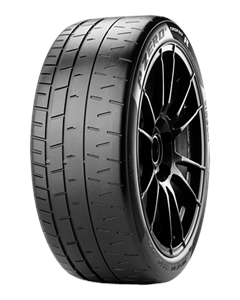 P Zero Trofeo
Designed for racetrack driving on dry asphalt.
Developed for the most powerful sports cars in production, it exploits the Pirelli experience in motorsport: it withstands the intense use and high temperatures generated in extreme use.
In extreme conditions, typical of racetrack driving, it reacts with precision to commands. On dry asphalt, even in the most demanding sessions it ensures high levels of grip and constant trajectories.
P Zero™ Trofeo is not recommended for use in very wet track conditions.
Specific for racetrack driving, it is approved for road use, enabling travel to the track. In the event of very wet asphalt, with the risk of aquaplaning, prudent driving at reduced speed is recommended.
P Zero™ Trofeo also applies the environmentally-friendly Green Performance philosophy. Its compounds are free of potentially harmful highly aromatic oils. And in terms of reduced noise levels, it already meets the legislation coming into force in the next few years.
Sorry, we currently do not have any tyres with the P Zero Trofeo pattern in stock.
Contact us to see if we can order these in for you.