Pirelli W190 Snow Control 3 Tyres Available in Nottingham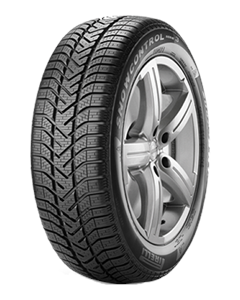 W190 Snow Control 3
Excellent traction and braking on snowy surfaces. High stability in lateral grip. With the generation of winter compounds used, it achieves excellent wet and snow performance.
Moreover the innovative base compound and bead geometry improve handling and stability of the vehicle also in dry road conditions.
FEATURES
Optimized tread design
Improved tread pattern compound
Interactive Brickwork siping (I.B.S.)
Innovative Base Compound and Bead Geometry
FUNCTIONS
The updated tread design in combination with the rounder profile, helps to increase the traction of each pattern section on the snow.
New generation of winter compound improves the balance between Hysteresis (wet behavior) and Compound Softness (snow behavior) - achieved through High Vinyl Poly Butadiene.
Specific sipe geometry allows "vertical" and independent movements of tread "bricks"
Excellent Dry Stability and Handling
BENEFITS
Increased traction on snowy s
Excellent Balance between Wet and Snow performance
Increased contact area to enhance braking also on irregular surfaces Stability in lateral / longitudinal directions to improve handling
Outstanding safe driving on dry road conditions
Sorry, we currently do not have any tyres with the W190 Snow Control 3 pattern in stock.
Contact us to see if we can order these in for you.